Neo-classical
Luna
The story of Luna is about tranquility and the urge to portray the vivid characteristics of nature in the most basic way possible, ranging from serene to more complicated solo compositions.
---
Luna, the enigmatic neoclassical artist, creates minimalist piano compositions that transport listeners through serene and contemplative landscapes, reflecting the vibrant facets of nature. As a choreographer, she collaborates with audiovisual artist Jesse Bom to craft beautiful videos capturing nature's purity. Her works have graced prominent piano playlists, establishing her as a rising star in the neoclassical scene. She finds her musical home at Amsterdam-based label Télès Music, reaching the top 10 of major classical charts. The piano expertise shines through in her commitment to recording quality, offering an intimate listening experience that sets her apart in the neoclassical genre. She invites us to find solace in nature's beauty through her melodies, inspiring introspection, and reflection with every note.
Video's
Check out Luna's music here
Out of the Ashes Comes a Dove, the official video
Tomorrow's Tomorrow, the official video
Dark Oak, the official Video
Manolo, the official video
Only We Know, the official video
From tranquil to more complex solo arrangements, the eccentric and calm vibe of Luna is cached perfectly by the French choreographer.
Milestones by Luna
Manolo by Luna entered Apple Music Chart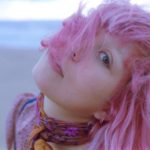 Manolo by Luna has entered the Apple Music Classical Chart. It debuted there on spot twelve. This is a wonderful accomplishment for the French choreographer and musician.